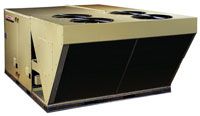 > REPAIR INSTALLATION MAINTENANCE < WE SERVICE ALL MAKES & ALL MODELS Rooftop, Central And Thru The Wall Units


As a business owner you know how important your air conditioning equipment can be to your profits.The cooling comfort and relaxation in summer that your customers experience while visiting your establishment will only be regarded as a pleasurable occasion as long as your air conditioning system is well maintained and in proper working order, your unit goes down on a hot day and your looking to see dissatified customers or worse customers walking out and that definitely affects your profits. Let us keep their visit along with your employees and yourself in gratifying, cooling comfort by giving us a call TODAY!


With our heating season so much longer then our cooling season, the reliablity of your heating equipment is essential to your business. For experienced knowledgable and superior service in keeping your heating system running safely in top knotch condition, call us to set up an appointment now.

For all your heating and air conditioning needs please call us at: (315) 793-0513 For 7 Day A Week Prompt Personal Service or e-mail us at: service@ronbusheyrefrigeration.com or info@ronbusheyrefrigeration.com